INGENIO Milagro returns for a third year, providing three Latino/a playwrights an experienced and nurturing laboratory for the development of their new work. Milagro's commitment to new work and the development of Latino/a artists in all disciplines is what lead to the creation of this unique program, the purpose of which is to give playwrights an opportunity to work on their plays, and for audiences to experience them at the development stages. The week of rehearsals culminates in concert-style readings of the plays, as well as a workshop for INGENIO and local playwrights.
Ingenio /ēn 'he nē oh/: Spanish for wit, ingenuity; the inventive and creative capacity to create; a sugar cane refinery.
---
INGENIO Milagro 2019 Lineup
Readings
Friday September 20, 2019 at 7:00 PM
Immersion by Julián Mesri
Directed by Tracy Cameron Francis
Reserve free tickets
Saturday September 21, 2019 at 2:00 PM
Borderline by Andrew Siañez
Directed by Francisco Garcia
Reserve free tickets
Saturday September 21, 2019 at 7:00 PM
Stoneheart by Georgina Escobar
Directed by Nelda Reyes
Reserve free tickets
All INGENIO readings are general admission, presented free to the public. Reservations are encouraged but not required.
---
INGENIO Milagro 2019 Playwrights
Julian Mesri, Immersion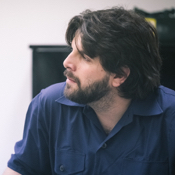 Julian Mesri is a New York-based Argentinean-American writer, director, translator, and composer. Recent plays and musicals include Steerage (Columbia Stages), Red, (Sanctuary Festival, HERE Arts Center), The Gauchos Americanos (Teatro Extranjero, Buenos Aires) and the musical Bethlehem ( St Paul's Theater, Brooklyn Generator, BAX Space Grant). He has served as Translator for both the Lark US/Mexico Exchange as well as for PEN World Voices. He is a Usual Suspect at New York Theatre Workshop, where he was a 2012-2013 Emerging Artist of Color Fellow. As a member of Panorama Sur, his work was showcased at the Buenos Aires International Theater Festival in 2015. He was also the 2010-2011 Van Lier fellow at Repertorio Español. He was awarded an ASCAP Scholarship to the NYMF Songwriting Workshop and is currently an auditor at the BMI Lehman Engel Workshop. He is currently pursuing an MFA in Playwriting at Columbia University, where he is the Dean's Fellow and is an adjunct professor of Performing Arts at Pace University.
Immersion
In a typical apartment in an American city, a group of post-collegiates play out their varied malaises while a Spanish lesson goes on behind them. Rents are overdue, small startups are dreamt up, and medical school is bemoaned over. But it's more than just post-grad ennui and foreign languages in the air. Strange things (and smells) are afoot, and soon their sheltered world begins to be taken over by another world (and family) in their apartment. Soon, the world inside the apartment grows as the scenes multiply and overlap in linguistic counterpoint, and two groups of people begin to understand each other less and less. In the midst of this cacophony of two worlds, when we find that our home is not what (or where) we think it is, we ask ourselves, who is invading who? A dark bilingual comedy about who and how we misunderstand.
Andrew Siañez, Borderline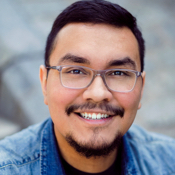 Andrew Siañez-De La O is a Mexican-American playwright from El Paso, Texas. He is currently the 2019 Gish Jen Fellow with the Writers' Room of Boston and a scriptwriter for the Latinx children's fiction podcast "Timestorm." Recently, he was a PlayLab Writer with Pipeline Theatre Company (NYC) and, in 2018, a National Young Playwright in Residence with Echo Theater Company (LA) and a Playwright Fellow with Company One (Boston). He received his BFA in Theatre and Performance from Emerson College.
Borderline
Borderline is a ghost story born on the border. In the cotton fields of Socorro, Enzo and Rosita have snuck away to write, Tony and Veronica are building up the courage to share a secret, and an old man sings songs on a radio to confront his past, all while a creature is lurking in the shadows.
Georgina Escobar, Stoneheart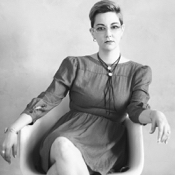 Georgina Escobar is a Mexican playwright and director who employs multiple mediums to create and define the Latinx aesthetic via Sci-Femme and FronteraFunk and by creating impossible narratives for the stage. She has participated in residencies like the MacDowell Colony and the Djerassi Artists Residency, was part of the Clubbed Thumb and Project Y Writers Group and is a recipient of the TheatreFor Young Audiences National Award from the Kennedy Center. Her work has been exhibited throughout the US and participated in festivals internationally (Denmark, Sweden). Her plays have made Steppenwolf's "The Mix" List, the Kilroy's List, Finalist at the National Playwrights Conference at the O'Neill and the Clubbed Thumb Biennial Commission. Artistic partners and presenters have included INTAR, Clubbed Thumb, Lincoln Center, Milagro, Aurora Theatre, Bushwick Starr, Gregory HancockDance Theatre, Two Rivers, and Primary Stages, among others. She serves on the Board of Marfa LiveArts, is on Advisory Committee for the Latinx Theatre Commons, and an active steering committee member for the Climate Commons for Theatre and Performance.
Stoneheart
Stoneheart is a deconstructed western that explores the parallel deterioration of a family and a society in Ciudad Juarez, Chihuahua in the 1980s. Persecution, curses, rattlesnakes, and past lives come together in a visceral family drama where the Zermanis are forced to cope with the death of their legacy amidst the rise of a new generation of 'society's finest.'
---
About INGENIO Milagro
Beginning with a national call for submissions, three unproduced plays by Latino/a playwrights are selected to take part in INGENIO. Each play is assigned a director and cast, and after a week of rehearsals, the plays will be presented in concert-style readings to an audience followed by moderated feedback conversations.
As in the first year, a key feature of INGENIO is the participation of an established Latino/a theatre artist to serve as host and mentor during the September play festival and feedback sessions. This year's host mentor will be in residence at Milagro for the week leading up to INGENIO, working with and mentoring the playwrights and participating in rehearsals with directors and casts.
---
Guest Artist Partner: Ciji Guerin, NWTW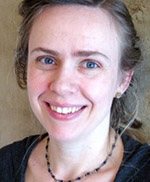 Ciji Guerin has a MFA in Interdisciplinary Writing for Performance from CalArts and a BA in Text Linguistics from UC Berkeley. She has directed new play development projects and world premieres for the SF Playwrights Center, Real Theatre of SF, The Marsh, Cast Theatre, and Bump in the Road Theatre, and taught classes at CalArts and Cal State Northridge. Since 2014, she has been the Producing Artistic Director at Northwest Theatre Workshop (NWTW). Through the NWTW Create and Develop programs, she teaches play analysis, leads new play development workshops, and tests new work development models and techniques.
Northwest Theatre Workshop (NWTW) seeks to cultivate, refine and expand the process of creating and developing new work for the theatre. We do this through education, workshops and performances that result in professional level work, that honors the individual and collaborative spirits of the art form, and that connects each artistic work and its civic purpose with the community.