Community Artes builds mutually beneficial partnerships through a variety of projects created with the community at large. In order to promote positive change, Milagro shares its institutional resources to support cultural competence, nourish creative skills, and promote the next generation of art.
---
Upcoming Community Events
Events happening at Milagro that are by and for the community
Roundtable: Catholicism and the San Patricio Battalion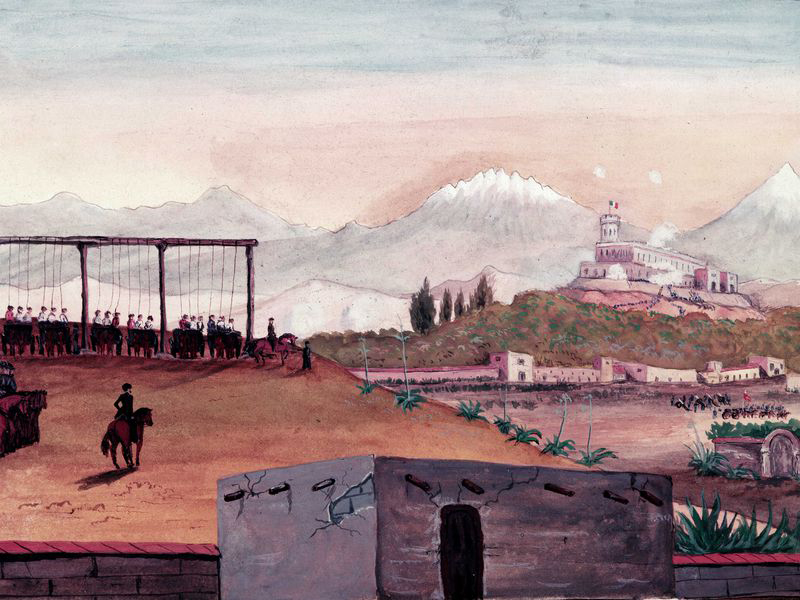 Date and Time
Monday, March 9, 2020 at 6:30—8:00 PM
Location
Milagro Theatre
525 SE Stark Street, Portland, OR 97214
Admission:
FREE. Reservations encouraged.
In advance of The Corrido of the San Patricios, join us for a roundtable discussion with Portland State University professor Marc Rodriguez, founding Artistic Director of Corrib Theatre Gemma Whelan, President of the Ancient Order of the Hibernians Portland Chapter Bill Gallagher, and Mount Angel Seminary Professor of History Stewart King.
In 1846, two hundred Irish immigrants defected from the US military to fight for Mexico during the Mexican-American War. This panel of scholars will discuss and consider the role of the Irish conscripts who made up the San Patricio Battalion and consider their place in the history of Mexico, the United States, and modern Ireland.
Marc Rodriguez is Professor of History and Editor of the Pacific Historical Review at Portland State University. In 2012, he was awarded the National Association for Chicana and Chicano Studies Tejas Nonfiction Award for his book The Tejano Diaspora: Mexican Americanism and Ethnic Politics in Texas and Wisconsin. Professor Rodriguez received his B.A. from the University of Wisconsin-Milwaukee, his M.A. and Ph.D. from Northwestern University, and a Juris Doctor, from the University of Wisconsin-Madison. Rodriguez has become recognized as a leading authority on the history of Mexican American internal migration and Chicano era politics.
Gemma Whelan is an Irish-born theatre director and educator. She is founding artistic director of corrib theatre in Portland, Oregon, and Wilde Irish Productions in the San Francisco Bay Area. Gemma has directed more than seventy-five stage productions and is also an award-winning screenwriter, film director, and published novelist. She graduated from Trinity College, Dublin, and has graduate degrees from UC Berkeley in Theatre and San Francisco State in Cinema. Gemma lives in Portland, Oregon. Member of SDC, the Stage Directors and Choreographers Society.
Bill Gallagher's four grandparents emigrated from Ireland at the beginning of the 20th century and all ended up in San Francisco. Bill has lived in Portland since 1983. He's currently the editor of the SW Community Connection newspaper and serves as the president of the Ancient Order of Hibernians, Portland, OR Chapter. He has three sons (one named Liam) and two grandchildren (one just born named Oona).
Stewart King received his doctorate in history from Johns Hopkins University in 1997. He is the author of several works on the role of free people of color in the Americas, including Blue Coat or Powdered Wig: Free People of Color in Pre-Revolutionary Saint-Domingue and the Encyclopedia of Free Blacks and Free People of Color in the Americas: The African-American Heritage of Freedom. He is Professor of History at Mount Angel Seminary in Mount Angel, Oregon and has taught at Clackamas Community College, Lewis and Clark College, and the University of Portland.
Pre-Show Discussion with Kinan Valdez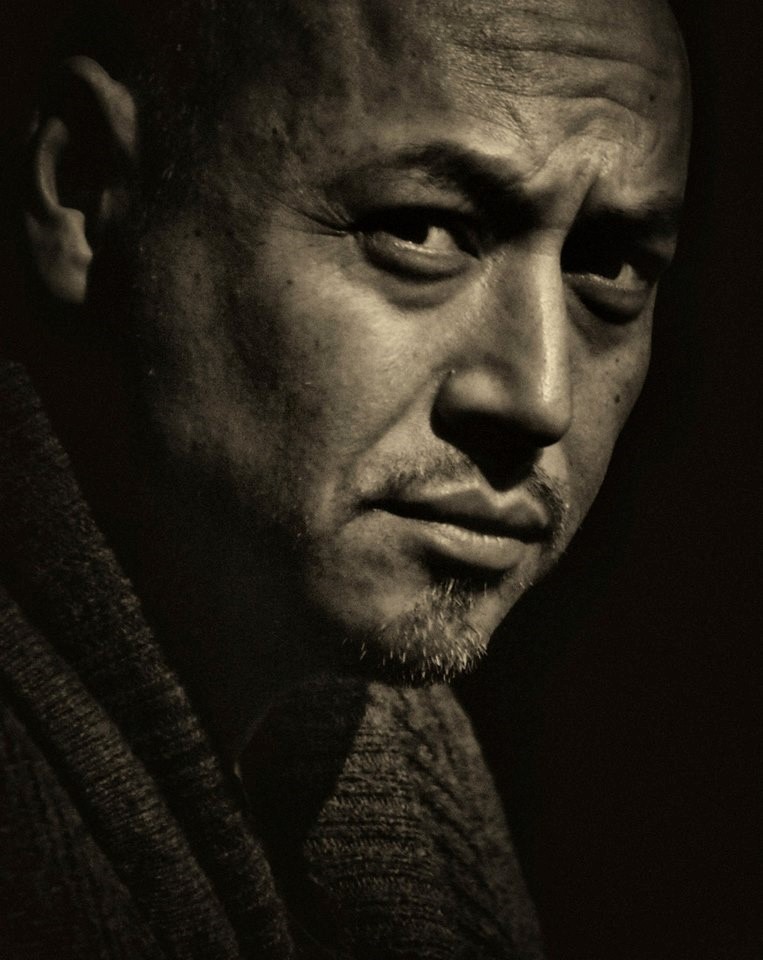 Date and Time
Saturday, March 21, 2020 at 6:30—7:00 PM
Location
Milagro Theatre
525 SE Stark Street, Portland, OR 97214
Admission:
FREE with ticket.
Director Kinan Valdez discusses his approach to The Corrido of the San Patricios and the influence of El Teatro Campesino on his process of bringing this historical play to life.
Kinan Valdez is a 25-year ensemble member of El Teatro Campesino. Reared in the collective milieu of the famed social justice theater company founded by his father Luis Valdez, Kinan served as ETC's Producing Artistic Director until 2017. As a director and theater-maker, Kinan explores the intersections between the mundane and the mythic by combining elements of epic storytelling, popular music and visual pageantry to create participatory theatrical spectacles. He is excited to return to Milagro after directing Lydia in the 2016-2017 season. Recent credits: La Pastorela: The Shepherd's Play (El Teatro Campesino, 2019), Adiós Mama Carlota (2019, San Jose Stage), Valley of the Heart (2018, Center Theatre Group), La Esquinita USA (2017, Arizona Theatre Company), The River Bride (2017, Arizona Theatre Company), and Zoot Suit (2017, Center Theatre Group).  Aside from his professional theater work, Kinan is an Adjunct Professor of Theater Arts at the University of California Santa Cruz and a national advisor for the Latinx Theatre Commons.
---
PAST EVENTS
¿ Qué Pasa Venezuela ?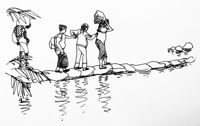 Date and Time
Saturday, September 2, 2019
1:00 – 4:00 PM
Location
Milagro Theater
525 SE Stark Street, Portland, OR 97214
Admission
FREE. Reservations encouraged.
Milagro presents the North American Premiere of ¿Qué Pasa Venezuela? Stories of the Exodus in Spanish and English.
On November 2nd from 1 – 4 pm TodoSomos will host an afternoon of readings of first-person testimonies from Venezuelan refugees as they begin their journey on foot in search of safety and stability in Colombia, Ecuador, Peru, and Chile. These stories come from the streets of Cucuta, Bogota and Pamplona (a town on the border, midway through their climb over a 12,000 mountain pass).
Through these stories and the panel discussion to follow we hope to give context to the plight of those caught in the middle of the struggle for control of a country that has become a failed state, a country known for Chavismo and a country known for having the world's largest known reserves of petroleum. The readings and panel discussions will be followed by a short reception.
NOTE: ¿Qué Pasa Venezuela? is a bilingual reading of stories and discussion panel. Every effort will be made to quickly and accurately translate questions during the discussion.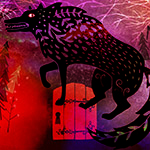 Roundtable
Wolf at the Door: Fairy tales, morality stories, and mythology
Date and Time
Saturday, April 27, 2019
4:00 – 6:00 PM
Location
El Zócalo at El Centro Milagro
537 SE Stark Street
Portland, OR 97214
Get directions
Admission
FREE. Reservations encouraged.
Join playwright Marisela Treviño Orta, director Rebecca Martinez, and Dr. Elena Avilés (Professor of Chicano/Latino Studies at Portland State University) in a discussion about the themes of the upcoming Wolf at the Door, the relevance of fairy tales, the role of women, and the value of incorporating indigenous mythology in the creation of new stories.
An Evening of Latinx Literature
Date and Time
Wednesday, March 27, 2019
7:00 – 10:00 PM
Doors open: 6:30 PM
Location
Milagro Theatre
525 SE Stark Street
Portland, OR 97214
Admission
Admission is free. Reservations are strongly encouraged.
REGISTER NOW
Presented as an off-site event for the national conference of the Association of Writers and Writing Programs, March 27 – 30, 2019 in Portland, OR. There will be snacks, refreshments, wine, and beer for sale.
7:00 – 8:30 PM: Latina Outsiders Remaking Latina Identity
In anticipation of the upcoming release of the anthology Latina Outsiders Remaking Latina Identity (Routledge, 2019), join us for a celebration of our contributors.
Featuring:
Dr. Grisel Y. Acosta, Editor</body style>
Jane Gabriels
Carolina Hinojosa-Cisneros
Stephanie Laterza
Luis Lopez-Maldonado
Aline Mello
Kristen Millares Young
8:30 – 10:00 PM: Esta Es America: A Pan-Latinx Poetry Reading
A showcase of Latinx poets from around the United States to celebrate the multiplicity of our collective identities, to honor our disparate yet connected histories, and to express solidarity with Latinx people throughout the Americas.
Featuring:
Francisco Aragon
Yesenia Montilla
Luna Flores
Roy Guzman
Marcelo Hernandez Castillo
Raina Leon
J. Michael Martinez
Ruben Quesada
Maria Fernanda Snellings
Vincent Toro
---
Talk with Dr. Shea A Lott, Ph.D.:
Mental Health in Communities of Color
Date and Time
Saturday, March 16, 2019
4:00 – 6:00 PM
Location
El Zócalo at El Centro Milagro
537 SE Stark Street
Portland, OR 97214
Admission
FREE. Reservations encouraged.
Join us for a talk and look at the stigma communities of color face surrounding mental health, and how this impacts treatment and everyone involved.
Dr. Lott is a clinical psychologist interested in social and cultural factors that impact the development of various psychological and behavioral disorders in African descent populations. His theoretical approach to treatment is a biopsychosocial approach. He helps clients develop self-awareness to resolve challenges, break hurtful and long standing patterns of behavior, and uncover their true potential for a more desirable emotional experience. He has a particular passion for helping clients struggling with depression, anxiety, spiritual concerns, relationship problems, and attention difficulties.
---
Roundtable
La Segua: A morality tale on vanity and narcissism
Date and Time
Saturday, February 2, 2019
4:00 – 6:00 PM
Location
El Zócalo at El Centro Milagro
537 SE Stark Street
Portland, OR 97214
Get directions
Admission
FREE. Reservations encouraged.
Join us for a lively conversation and hard look at the themes of La Segua: vanity, narcissism, how they influence the stories we're told, and their effect in today's society. The event will be moderated by Portland State University's Diversity, Equity, and Inclusion Coordinator for University Studies, Óscar Fernández, Ph.D., with PSU professors Elena Aviles (Chicano/Latino Studies) and Eddy Alvarez Jr.; and Portland Community College's Chair of Women's Studies Jimena Alvarado.
---
Finding Your Presence, Working Your Monologues to Audition with Power
Date and Time
Saturday, February 2, 2019
10:00 AM – 12:30 PM
Location
Milagro Theatre
525 SE Stark Street
Portland, OR 97214
Get directions
Cost
$30 PATA member; $50 non-member; $15 audit
Sign up and more information
In this workshop actors will learn how to audition with power and leave a lasting impression. This workshop is designed to help actors overcome their nerves and center their minds so they may clearly and confidently share their voice and presence. Breathing, focusing exercises, and creative visualization will be used to help the actor find the right note, and deliver it consistently. At the end of this workshop participants will be able to: transform nervousness into creative energy, find their center and learn to master their voice, and confidently deliver their audition monologue.
---
Colectivo Son Jarocho de Portland presents
Workshop with Zenén Zeferino y Radio Jarocho
We are happy to welcome Zenén Zeferino from Veracrúz and Radio Jarocho from New York for a Son Jarocho workshop (jarana, versado y zapateado). We will have a few jaranas to use. All levels welcome.
Nos da mucho gusto tener a Zenén Zeferino desde Veracruz y Radio Jarocho de Nueva York para un taller de Son Jarocho (jarana, versado, y zapateado). Tendremos unas jaranas para usar. Todos los niveles son bienvenidos.
DATE: Tuesday, June 26, 2018
TIME: 7 – 9 PM
LOCATION: El Zócalo en el Centro Milagro, 537 SE Stark Street, Portland
SUGGESTED DONATION/DONACIÓN SUGERIDA: $10
More information/Más información
---
Social Justice Fund Northwest
Funding Our Own Liberation – POC Fundraising Workshop
We know how crucial it is to build collective power, raise money, and leverage those funds into our own communities. We also know there are many systemic barriers to economic access for people of color. Whether you're new to fundraising, experienced but need a reboot or refresher, or are in the middle of a fundraising campaign right now, this workshop will be a great way to dig into those issues with other people of color.
Join us for Funding Our Own Liberation, a Grassroots Fundraising Workshop for People of Color in Portland. Together, we'll strengthen our skills as storytellers, fundraisers and agents for change within our community. (Registration is full.)
---
RACC 2018 Workshops
ART & POWER: CREATIVE HEALING
If you are looking for signs of resiliency, look no further than the art-making of communities of color. People of color have long used artistic practices to heal from micro and macro level impacts of systemic oppression. Healing through art is an ever-evolving practice that has shifted and molded to build community, make sense out of pain, challenge dominant power structures, and re-envision our collective futures.
In the third iteration of the Art & Power series we explore the power of art and creative expression as tools for healing, survival and empowerment. Come listen, engage, and learn from three Portland-based artists of color: painter Sadé Beasley, poet leo ariel, and multidisciplinary artist Bobby Fouther, as they discuss and share ways that they have used art to heal themselves and their communities.
This event is a collaboration between RACC and Art Saved My Life (YGB, Deep Underground, Friends of Noise and Gentrification is WEIRD!) in an effort to create space for communities of color to come together for conversations and collective healing. Everyone is welcome but space is limited. We ask you to be mindful of that when reserving your ticket(s). Please contact Humberto Marquez Mendez if you have any questions or need accommodations to fully participate in this program.
Cost
Free. Reserve your spot here!
Date and Time
Wednesday June 20, 2018
6:00 PM – 8:30 PM PDT
Location
El Zócalo at El Centro Milagro
537 SE Stark St.
Portland, OR 97214