Astucias por heredar un sobrino a un tío (Tricks to Inherit: A Nephew From His Uncle) by Fermín de Reygadas provides a unique lens on the theatre of late 18th century New Spain. The work, an adaptation of a French comedy, with antecedence in Dante's Inferno and ancient Roman law, is shaped by the social and political changes informing pre-Independence Mexico. Enlightenment ideologies that fueled the US War of Independence and the French Revolution are naturally making their way into the conversations of Latin America society. Questions arise about social stratification, indigeneity, race, and gender roles, as does the relationship of the Latin American colonies to Spain. Within this transforming world, de Reygadas crafts a deceptively entertaining play, set in Madrid, that subtly raises all of these questions in the guise bold and bawdy humor. Can this rich history make its way to the stage?
The event is free and open to the general public; reservations are encouraged.
---
Join this conversation with Dr. Pedro García-Caro, whose unique scholarship on de Reygadas and the play has broken new ground in the realm of Colonial Theatre; director Robi Arce, whose commedia dell arte expertise has breathed vibrant life into the play currently running at Milagro; translator Olga Sanchez S., Milagro Artistic Director Emerita and who will be directing the English-language version of the play later this spring; and Jeremy Simer, who researched the cycles of Spanish conquest in Catalonia and Alta California in the 18th century and the Catalan Volunteers, who were the original performers of the play.
---
Panelists
Dr. Pedro García-Caro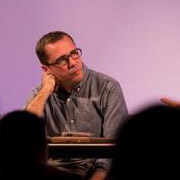 Pedro García-Caro, Director of the Latin American Studies Program and Associate Professor of Spanish at the University of Oregon. García-Caro's research focuses on the relations between nationalist narratives and the discourses of progress and modernity as seen by intellectuals and writers in Latin America, the US, and Spain. His critical edition of the first Spanish play performed in colonial California, Astucias por heredar un sobrino a un tío, was published in the Fall 2016 in Arte Público Press (Houston).
Olga Sanchez Saltveit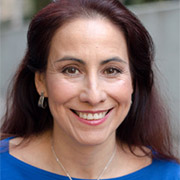 Olga Sanchez Saltveit, PhD candidate in Theatre Arts at the University of Oregon, and Artistic Director Emerita of Milagro, served as Milagro's Artistic Director from 2003-2015. Actor, director, writer, educator, and scholar-in-training, she directed over 25 works for the company and performed in three. Olga will direct TRICKS TO INHERIT, her translation of ASTUCIAS POR HEREDAR UN SOBRINO A UN TIO by Fermín de Reygadas (1789), for its May 2018 premiere at the University of Oregon. At UO she serves on the Graduate Student Advisory Council, and as a member of the Latinx Strategy Group, and the Oregon Center for Translation. Nationally, she serves on the Steering Committee of the Latinx Theatre Commons. Formerly, as an Executive Committee and Diversity Task Force member on TCG's Board of Directors. B.A. in Theatre, Hunter College, C.U.N.Y., and M.A. in Human Development, specialization in Bicultural Development, from Pacific Oaks College Northwest. AEA, SAG-AFTRA, SDC, GTFF.
Robi Arce, Director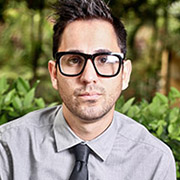 Robi Arce is a physical theatre actor, director, clown, mime and fool that holds an MFA in Ensemble-Based Physical Theatre from Dell'Arte International and a BA in Drama from the University of Puerto Rico. Robi has performed, toured, and lead workshops in Mexico, Venezuela, Puerto Rico, and several cities the U.S. His work is diverse, created through a fusion of styles and fueled by social justice and change. He has worked and collaborated with: The Dell' Arte Company, Teatro del Sesenta, Oregon Children's Theatre, Milagro Theatre, Y no había Luz, Fox & Beggar Theatre, and Circo Nacional de Puerto Rico. Robi taught theatre in the Colegio Bautista de Caguas, Puerto Rico, for four years, and he has toured with theatrical, circus and educational shows in Puerto Rico and California. Most recently, Robi collaborated with Kaiser Permanente's Educational Theatre Program as a Teaching Artist in Portland OR. His passion is to create a physical, dynamic and poetic theatre that connects with people as sports connect with fans.
Jeremy Simer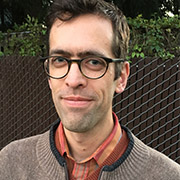 As a graduate student in Latin American & Iberian Studies (UC Santa Barbara), Jeremy O. Simer researched cycles of Spanish conquest in Catalonia and Alta California in the 18th century, personified in a group of soldiers called the "Catalan Volunteers." Previously, he studied Spanish at the University of Washington, Catalan at the Escola Oficial d'Idiomes de Barcelona, and political economy at El Colegio de México. Today, he is a strategic researcher for SEIU Local 49, and lives in Portland with his family.